For questions regarding Mapping Tonal Harmony Pro please click here
---
See Music Issue with metronome and other
(See Music)
Unfortunately we do not know if or when See Music will be operational again. See Music uses MIT's audio kit to hear and analyze a human being playing an instrument and to provide a report of the performance.
At this point we are forced to suspend support for See Music until the MIT updates the audio kit.
Please subscribe to our mailing list to get notified if/when the new version is available here:
https://us5.list-manage.com/subscribe/post?u=550795ad0a59390823ae9dd5b&id=2a9906a000
---
Can I make a purchase without using PayPal?
(PayPal)
We only use paypal as form of payment because it is the safest tool for our clients and for us as well.If you don't want to open a PayPal account, remember that you can still use PayPal as a guest, without opening an account, just using your credit card..
---
Do you teach online lessons?
(Online Lessons)
Unfortunately we do not offer lessons. We are a small company and use all our resources to develop our apps and books.
---
How do I get a new download link from a previous purchase?
(New download links)
Please email the PayPal receipt from your PayPal account to mdeckscontact@gmail.com and we will send you a new download link.
---
Do the Ultimate Jazz Harmony Book or the Notebooks come with the xml file?
(The Jazz Standards Progressions Book)
No, the Workbooks and Notebooks do not include the xml files.
The xml file comes included with any 4-volume bundle of The Jazz Standards Progressions Book, Complete Collection, or Deluxe Collection.
---
Do you plan to make your apps available for Windows/Android?
We plan to migrate our products to Windows and Android, but we don't have a timeline for this yet.
While we work on this windows/android project, we published a whole series of books in hard copy, ebook and pdf format that will be extremely useful to users in all platforms.Everybody can learn the same concepts and music philosophy either from our apps or books.
These books can be found here:
http://mdecks.com/booksindex.html
If you'd like to get notified when our Windows and Android versions are ready please subscribe to our mailing list here:
https://us5.list-manage.com/subscribe/post?u=550795ad0a59390823ae9dd5b&id=2a9906a000
And our YouTube Channel here:
https://www.youtube.com/channel/UCBCch4Wd-JAuyURvmmA1oyQ
---
How to Redeem a Promo Code on your iPhone
(iOS)
Here is a simple step-by-step instruction of how to redeem your fresh promo code and get the app for free from Apple's App Store. All you need is the promo code and your Apple ID with the password.
Step 1: Open the App Store
Find the App Store icon on your home screen and open it.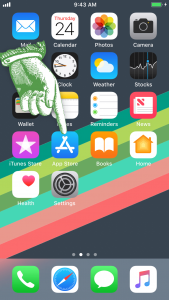 Step 2: Tap on your profile
Your profile icon may look a bit different (maybe it's a beautiful picture of you). Anyways, please tap on it.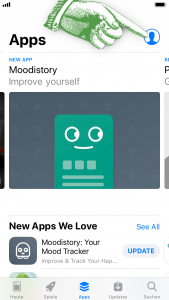 Step 3: Tap on Redeem Gift Card or Code
Right after you have tapped on "Redeem Gift Card or Code" you need to sign in with your Apple ID. Enter the password and proceed to step 4.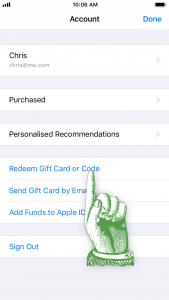 Step 4: Tap to enter the code
Now tap on the button "You can also enter your code manually." and enter the promo code. Now give it a few seconds as the App Store validates your entered code.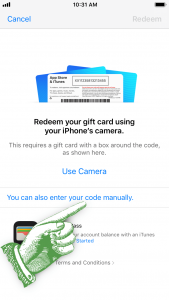 Step 5: Sit back, relax and open the app
If the entered promo code was fine, the app store will automatically start to download and install the app.
When everything is finished, you can open the app right away.
---
My Download failed. How can I get a new download link?
(All products)
Some customers have trouble downloading large files because their internet connection is interrupted during the process. Also, some customers have a difficult time downloading to iPhone or iPad, either due to a weak internet connection and/or the amount of memory space available on their device.
We found most people have an easier time downloading and unzipping on a computer, then sending the PDF files to their iOS device. The easiest way to share files between mac devices is using AIR DROP.
If you have access to a computer, please download there. Make sure you have a reliable internet connection. Check to make sure you have enough memory space on your iOS device before sending the files via Air Drop.
---
When I try to edit or annotate on a PDF book it requires a password
(PDF Books)
You should be able to open and read the PDF file without a password, it is not password-protected for opening and reading.
All our PDF product are password protected against editing though.
If you'd like to annotate on a page, you can print to PDF any individual page and annotate on that separate page.
---